Currently we are still closed, but hopeful that we may be able to reopen soon. We are awaiting further announcements but on 24th February we received this from SOSCN ( Scottish Out of School Care Network):
"We have received notification today from Scottish Government that subject to the review of the impact of the reopening of schools for all P1-P3 pupils, and Cabinet approval, the aim is to include access to school age childcare for primary pupils in line with the full return to primary school provision at the next stage of reopening (provisionally 15th March).
The review will happen on 2nd March- further information should be forthcoming next week but hopefully OSC will be able to reopen on 15th March."
We will contact parents by email and update this post and our Facebook page as soon as we have a definite reopening date.
Until then, I will continue to share ideas for activities that may help with keeping your children busy. See the January update if you missed the daily ideas last month. Look out for Zoom games sessions available to join for a bit of fun and interaction with the Club.
1st February Its the start of Children's Mental Health Week.
Check out this link for activities and ideas HERE
2nd February – Singing is great for Mental Health and wellbeing!
Carnegie Hall in New York City has run an educational outreach program called "Musical Explorers" for children across NYC in the first three years of Primary School. Pre-Covid NY school children learned about different musical cultures from around the world and learn some songs, and then would attend Carnegie Hall for a concert by the artists whose music they had been learning about.
Now they have made that resource available to children all around the world.
https://www.carnegiehall.org/Education/Programs/Musical-Explorers
If you want to learn about one (or more) of the styles of music and learn a couple of songs then use the Resources for Teachers Everywhere link:
https://www.carnegiehall.org/Education/Programs/Musical-Explorers/Digital
Then you can watch (and join in with!) the full concerts as well!
If you just want to dip in and have a look then use the Activities for Families link:
https://www.carnegiehall.org/Education/Programs/Musical-Explorers/For-Families
This has short (2 or 3 minute) videos and an art activity explained at the end.
3rd February Bubble Breathing!
Slow down and breathe….Everyone loves bubble blowing, but how about combining them with a well-being exercise for children. Not just for girls, of course! https://activities.girlsfriendlysociety.org.uk/bubble-breathing/
4th February Bygge Hygge!
The Danes have a great concept for coping with a long, hard winter, "hygge" – something like "snuggling up", "hunkering down", "getting cozy".They also invented the wonder that is Lego! Combine the two with these #LEGOByggeHygge challenges https://pin.it/JI1SCMZ
5th February Find an Emoji that fits! 😁😀🤣😏😥😫🥱😜😔😡😇
A lack of 'normal' routine and a prolonged absence from school and friends is undoubtedly going to impact on children's mental health and mood but it can often be hard for them to articulate exactly how they're feeling.
Exploring thoughts and feelings using emojis as prompts can often be a successful way of getting children to open up.
These free emoji faces cards from PlanBee may help you start a discussion with your child.
You could also challenge your child to design their own emoji sheets – creating their own versions with faces they feel apply most to them. https://planbee.com/pro…/printable-emoticon-emotions-cards
8th February Chinese New Year Week: Create an Egg Box Dragon
Some Chinese New Year themed activities for this week, as we look forward to Friday. Today – create a Dragon from egg boxes! https://nurturestore.co.uk/egg-box-dragon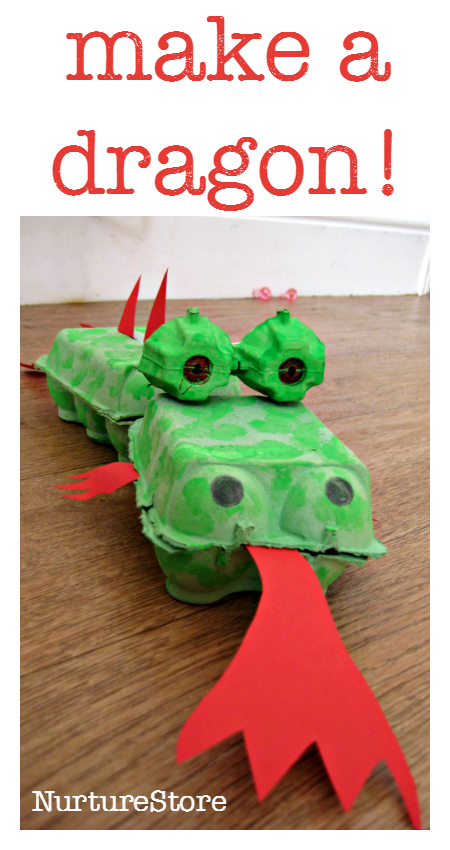 9th February Origami Paper Lanterns
Some easy origami paper lanterns to keep little hands busy for a while…https://www.origami-resource-center.com/chinese-lantern.html
10th February Pong Hau K'i
Learn how to play this simple Chinese game as an alternative to noughts and crosses for Chinese New Year! https://www.mybaba.com/pong-hau-ki/
11th February Cupcake Liner Dragon
Who needs a great excuse for eating cupcakes?!! Create this cupcake liner Chinese Dragon! https://www.youtube.com/watch?v=w0FhGF_C1Fk
12th February Valentines Games
It's of course Valentine's day over the weekend, so here's a bunch of themed games to play as a family. Click on "View Gallery" to open the game suggestions https://www.goodhousekeeping.com/…/valentines-day-games/
15th February Disney Shake Up!
Its been hard to keep exercising in lockdown – especially with the weather we've had. But we all know that for our physical health and mental well-being, moving around and getting a sweat on is great! Enjoy these 10 minute Disney themed "shake up games" from Change4Life https://www.nhs.uk/change4life/activities/indoor-activities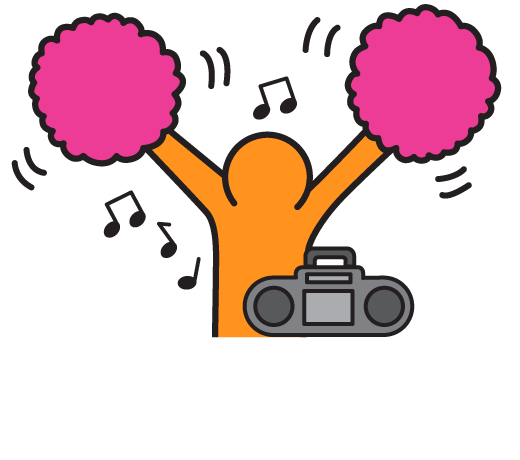 16th February Pancake Day!
Its Pancake Day! Enjoy making and tossing delicious pancakes with your kids today. Here are some simple recipes. I like the classic lemon and sugar best – what do you have on yours?https://www.bbcgoodfood.com/recipes/collection/kids-pancake-recipes
17th February – Could Spring be on it's way?
Spring is on it's way! Longer days, more sunshine and, in our garden, lots of little purple crocus buds popping up their heads, just a day after the snow melted. What can you see changing in your outdoor space or a park nearby? The BBC Springwatch team have lots of interactive ideas. https://www.bbc.co.uk/programmes/articles/RVN7BFtLDybfxqKbQrcZBB/keep-doing-your-bit-for-wildlife
19th February Mars Landing!
To celebrate the amazing Mars landing last night, how about some fun Space-themed activities? I like the edible phases of the moon best!!!https://www.weareteachers.com/space-activities-for-kids/
22nd February TV shows that are actually great
This list of 10 kids tv shows that are actually great is a) from 2019 (you know, that "other world" before all this!) and b) American BUT it has some great, honest write-ups and ideas on what to watch with your kids, or even *how* to watch with your kids – see what is said about Stranger Things…What do you love watching with yours?https://www.vulture.com/…/10-kids-tv-shows-that-are…
23rd February Speak Out Stay Safe
On the NSPCC Facebook page at 10am today – Ant and Dec will be broadcasting a live "Virtual Assembly" – school may have already flagged this up, but just in case…https://www.facebook.com/nspcc/It will remain watchable on their feed after the launch, and will also be uploaded to their NSPCC YouTube channel.
24th February Feel Good!
After yesterday's announcement that gave us no reopening date or any further clarity, I think something to make our kids (and us) feel good is needed today! Here's 50 ways – lots of them are obvious but when we're stuck together it's easy to forget that hug when they (or we!) are feeling grumpy…https://kidsactivitiesblog.com/…/50-ways-make-kids…/
25th February Play Manifesto
Play Scotland are delighted to launch the Manifesto for Play. Play is vital to children's physical, social and emotional wellbeing. This Manifesto for Play advocates for children's play opportunities with #tenasksforplay
26th February Singing Hinnies!
An easy, warming, scrummy recipe to try with the kids. From just south of the border, "Singing Hinnies!". Good cooked indoors or outdoors. https://kidsofthewild.co.uk/2018/09/21/singing-hinny-bannock-bread-recipe-tutorial/