Sadly Towerbank After School Club is now closed once again due to Covid-19 restrictions. We will re-open on Scottish Government guidelines, in line with Towerbank Primary School, hopefully in early February.
Please contact our Manager, Becky with any queries on becky.tasc@gmail.com
We hope you stay safe and well during this time and we look forward to seeing you all soon for more TASC fun!
Please check out our Facebook Page where we are posting daily fun activity ideas.
Here are some of them so far:
7th Jan Snowflakes! Click here for activity link
Today's activity idea is one we all remember from our own childhoods, but it's a great way to practice scissor skills. Using just paper and scissors, try these easy paper snowflake ideas or come up with your own creations!
8th Jan Ice Breakers!! Click here for activity link
9th Jan Socially distanced Pebble Treasure Hunt
How about setting a challenge for your friends and family? On your walk today can you find 5-6 pebbles? Take them home and draw some pictures or write words on them (acrylic paints or just Sharpies work well), then tomorrow set a treasure trail by placing them in various spots along your walk. Set some clues to where they are hidden and send them to your friends so that they can go out later or the next day and see if they can find them!
11th Jan DIY indoor mini-golf click here for activity link
12th Jan Make your own monster indoor car track using masking tape. Kids will love the challenge of 'driving' their cars around the home…
13th Jan Ring Toss Game
2 in 1, craft and game. Make your own hoopla ring toss game with a kitchen roll inner and paper plates. Good for fine motor scissor skills and gross motor throwing skills… Cut out and decorate rings from the paper plates and weigh down the inner roll with a lump of blue tack, then get throwing!
14th Jan Nerf Targets! Click here for an activity link
If you have nerf guns, this is a constructive way to play with them! If not, throwing would work fine. Keep saving those roll inners and find some light balls or roll up paper to create balls. (PS this website isn't just for boys!!) Click here for link
15th Jan Taskmaster #hometasking
In our house we LOVE Taskmaster, the daft show where comedians do silly tasks, now on C4 previously on Dave. In the last lockdown the team launched #hometasking and lots of families got involved sending videos of themselves doing that week's crazy task. Well, its back! Find out more, watch the show (make sure you watch the kid-friendly PG versions!) and get involved here: https://taskmaster.tv/hometasking
18th Jan Scavenger Rainbows!
As we support our fantastic NHS by staying at home, how about trying this fun Rainbow scavenger hunt. Take a photo of your completed rainbow!
19th January Everybody loves Playdough!
When you use this simple recipe to make some with the children, you may want some for yourself to knead those stresses away! You can add a few drops of vanilla essence for some lovely smelling dough. Enjoy!
20th January Time to get Active!
21st January – Slime!!
If you are up for getting stuck in – today's activity is Taste Safe Slime! For a How-To video https://www.facebook.com/watch/?v=635282660543176 and the here's the Recipe…. Have Slimey Fun!!
22nd January Curl up with a Movie!
On a Winter Friday afternoon, sometimes we just want to curl up and escape with a good film or show. Here are some recommendations for various streaming services.
5 things to watch on Netflix
Looking for a new watch on Netflix? Try some of these recommendations, as suggested by an 8-year-old!The InBESTigators, Odd Squad, Little Lunch, iCarly, Teen Titans Go
5 things to watch on Amazon Prime
If you're on Amazon Prime, there's loads of choice for family shows and films. Kung Fu Panda: The Paws of Destiny, Little Big Awesome, Tumble Leaf, LEGO City Adventures, Dino Dana
5 things to watch on Disney+
The Nightmare Before Christmas, Muppets Now, Phineas and Ferb the Movie: Candace Against the Universe, Frozen II, The Nutcracker and the Four Realms10 family films to watch together
Planning a family movie night? Snuggle up on the sofa with some of these handpicked favourites:Descendants, Onward, The Witches, Trolls 2, Klaus 2, Early Man, The Grinch, Over the Moon, Enola Holmes, Hotel Transylvania 3
What's been your lockdown favourite?!
25th January 5 Senses Scavenger Hunt
26th January Podcasts!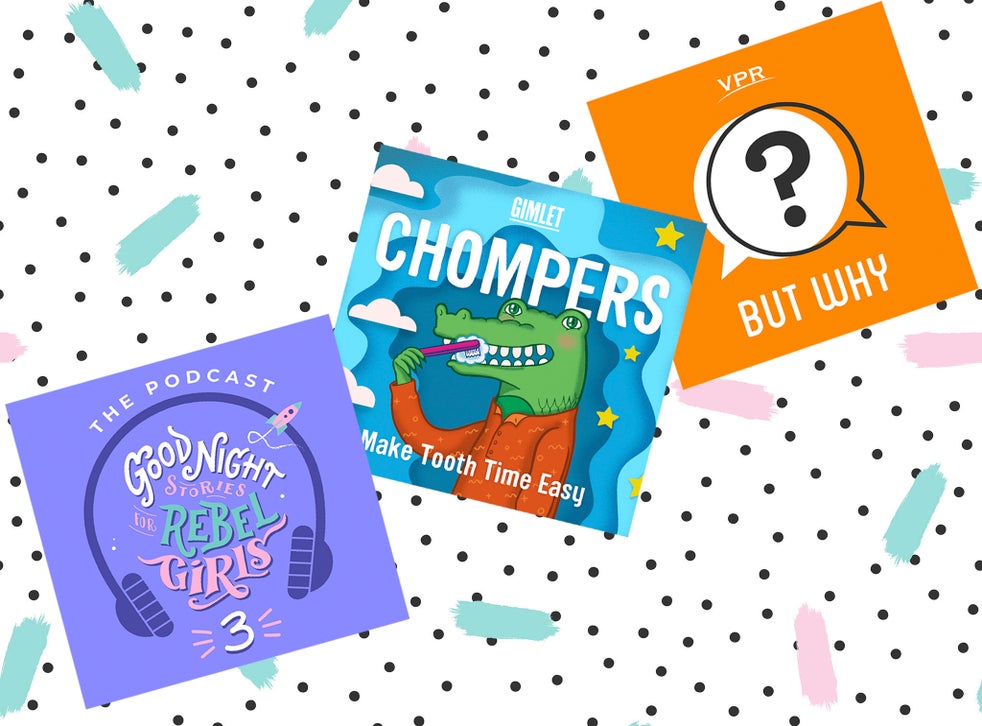 Help your kids chill out this afternoon or evening without staring at a screen *again* – how about a podcast to listen to? Here's a selection of top choices for kids, from relaxing at bedtime or listening while toothbrushing to stories galore, funny stuff, cool stuff from history or science and more…Lots are free using your usual platforms like Apple, Amazon, Spotify or using smart speakers or through apps like Castbox. https://www.independent.co.uk/…/best-kids-podcasts…
27th January Puffy Paint
28th January Get Arty!
Learn how to be an illustrator with this top artist – lots of great videos to draw along with and get fabulous results! http://www.robbiddulph.com/draw-with-rob
29th January Pen-Pals!
The art of postcard writing is making a come-back! Remember the joy of getting a letter or card through the post? Here's a postcard template to get you started, print it onto card and cut to size. Maybe a family member who lives away or one of your friends would like a postcard from you. Draw a picture on one side, write a message on the other and don't forget to write the address clearly. Pick up a stamp on your daily walk (or print and pay for postage online) and enjoy popping it in the postbox…